Company
/
Concept
/
Director
Company
公司簡介
為恆久保存如相片中的美好, 將空間與人的對話視作根源, 融合美學理性與感性思維, 使得作品細品宛若咖啡的香醇, 創造品味質感心生活。 鋪敘初見動人、歷久彌新作品, 巧心勾勒軟裝、硬體形色光影, 細細描摹真摯活潑住宅、商空視野, 將純粹絢爛的夢想畫面,展於託付者眼前。 Attempting to preserve beauty as artworks forever, we regard the interlocution between space and people as the source, and merge rational aesthetics and perceptual ideas so that the finished projects would spread the charm like the mellow coffee, and create a marvelous stylish life. Artfully configure the furnishings and layout, moreover, carefully apply color themes and lighting schemes, as well as to outline the lively details of residential and commercial space, so that accomplish the striking and everlasting projects. Brilliantly present the genuine and gorgeous scenes in front of the entrust proprietors.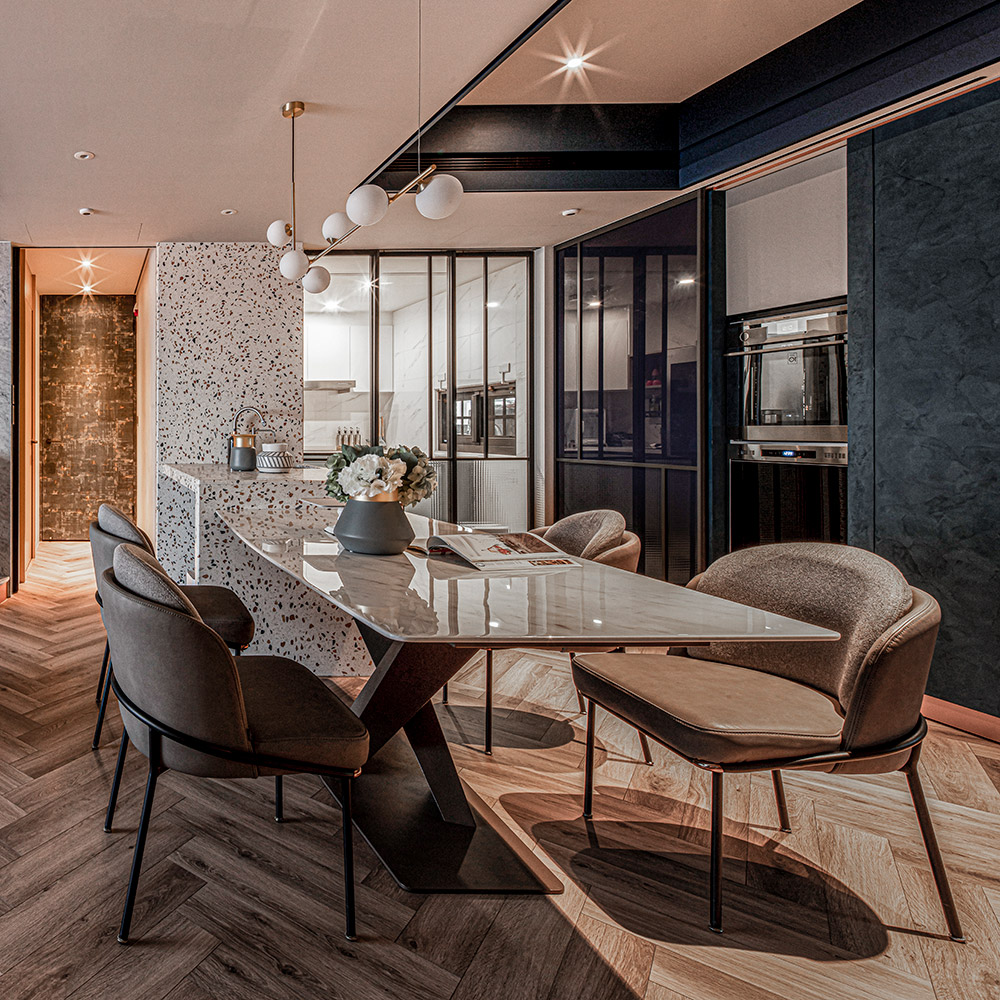 Concept
設計理念
「藝術沒有畫框,豪邁大膽發揮您的想像。」 我們秉持開放胸懷的互動溝通, 與委任者攜手翻轉創意, 突破既定框架捏塑完美空間, 平衡形式與功能, 精心牽引動線、格局陳設, 全方位發揮場域特色, 帶領客戶沉浸理想之境、實踐盼望!

"Art is frameless, boldly swing your imagination. 」 We uphold open-minded interactive communication; freely flip the ingenuity with our customers. Depart from the conventional pattern to fashion the perfect spaces. Meticulously arrange smooth flow and functional configuration, give full play to the exceptional features. Lead the customers to enjoy the fancy situation and realize their dreams eventually!